Short break in India: Eating homemade dosas at Chutnify
I recently watched "Eat Pray Love" again and together with Liz Gilbert, played by Julia Roberts, I ate through Rome, fell in love with Bali and tried to find inner peace in India. In contrast to Liz, what appeals to me about India is not the ashrams, but the Indian cuisine. These colorful and intense spices, which are only available in this country as cheap, tasteless imitations, and these down-to-earth, yet complex dishes. I don't know if I'll ever travel to India. With the Chutnify But for now I have found an authentic and tasty alternative that will bring me to India for at least one evening. And I'll take you there today.
Aparna Aurora has with the Chutnify brought a piece of their Indian homeland to Berlin. As soon as you enter the restaurant in Prenzlauer Berg, it smells of curry, turmeric, coconut and many other exotic spices - that's what it must smell like in the streets of India.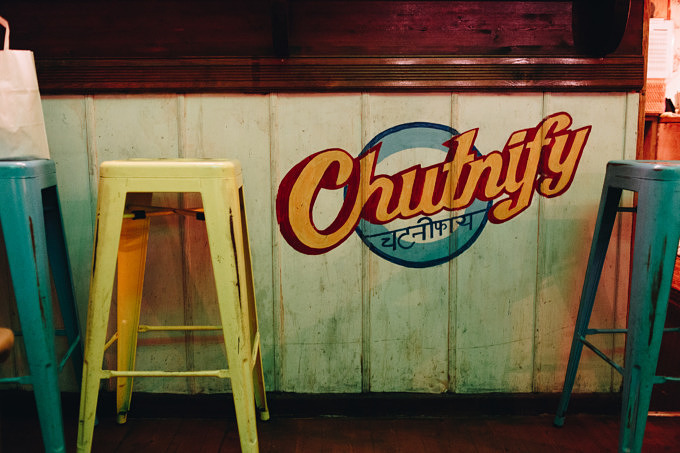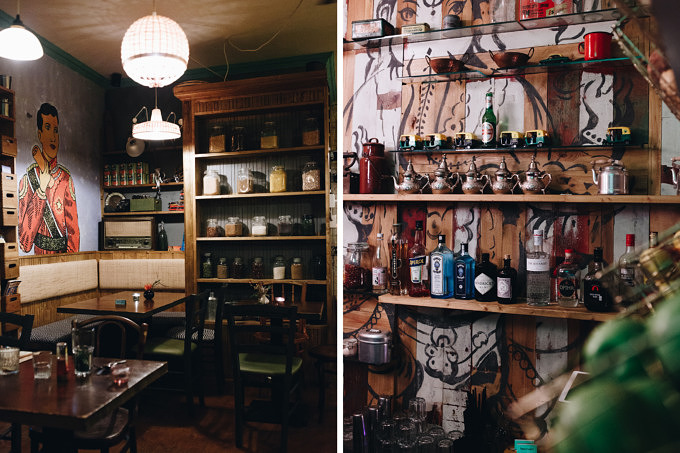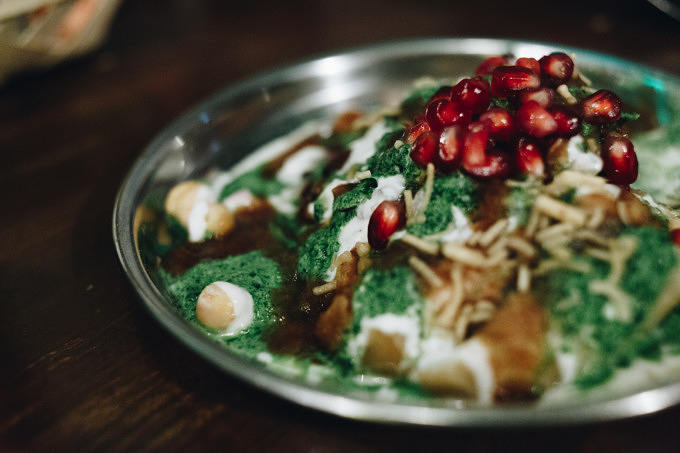 Both the decor and the food are in Chutnify colorful, loud and authentic. If you like to eat spicy, this is the right place for you, and if you want to use your hands while eating, that's especially true. There is also a for vegetarians, vegans and people with gluten intolerance Chutnifya large and tasty selection of dishes, for example chaats, curries and the gluten-free rice and lentil crepes that we are here for today.
We start with cold and warm starters: A basket with various papad (lentil crackers) and chutneys, "Medhu Vada", fried lentil batter donuts with coconut chutney and sambar and "Papdi Chaat", a salad made from crispy biscuit pieces, potatoes, chickpeas, Honey yogurt, coriander, tamarind chutney and pomegranate.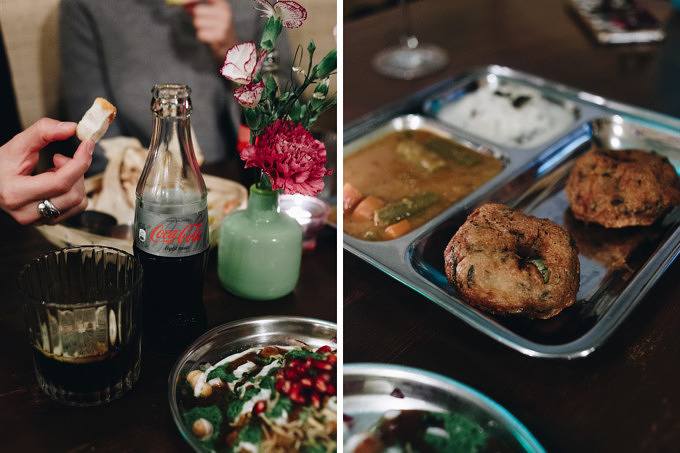 What to do in Chutnify should eat? The homemade dosas, a traditional South Indian dish made from fermented dough. Aparna proves that Indian food is and can be much more than curry paste, rice, tandoori and naan bread in what they now have three restaurants. There are two branches in Berlin Chutnify also in Lisbon and what the guests prefer to eat here are the dosas. "My favorite dosa is the 'masala dosa' with potatoes and sambar lentils. It's the original dosa and I grew up with it," says Aparna as we wait for our dosas. Another original should not be missing on this visit, the Coca-Cola in the original glass bottle. Chilled, with ice and lemon, the Coca-Cola helps counteract the spiciness and is refreshing, because with some of the dips and sauces you can work up a sweat here.
Back to the dosas: Sure, we have to try the classic "Masala Dosa", and we also order the somewhat hotter "Mysore Masala Dosa" and the "Chilli Cheese Dosa". In India, the dosa is part of the daily diet - as breakfast, lunch, in between meals or for dinner with the family. The dough of Indian crêpes is made from rice, fenugreek seeds and lentils. in the Chutnify if the above ingredients are mixed together, they are left to stand overnight. The next day they are ground and the resulting dough is then fermented, which ensures the crispy dough and its light acidity. Chutneys, sambars and sauces are served with the dosas.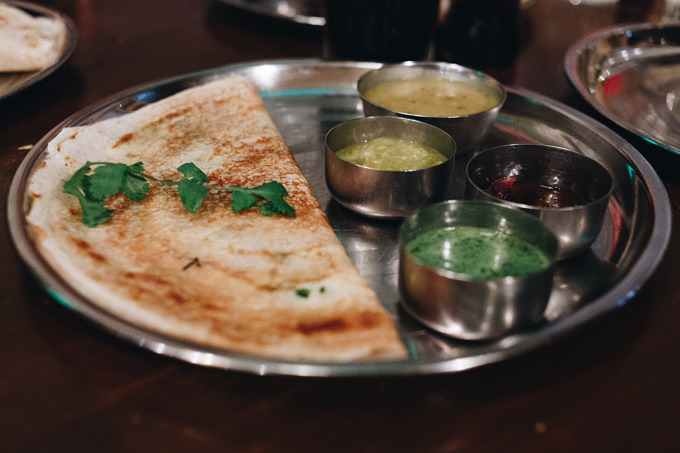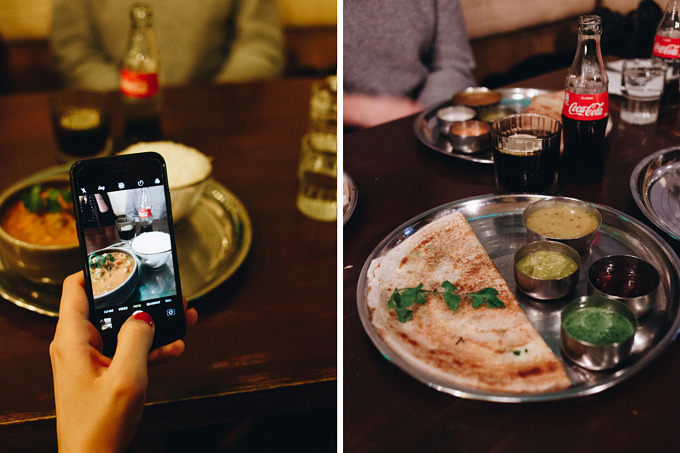 In the fifth episode of the Coca-Cola web series "The Original Way", Aparna talks about Dosas, her restaurant and reveals what, or rather, who she was most afraid of when she opened her restaurant. The viewer also accompanies Aparna on her trip to Kerala, where she meets the Indian star chef Suresh Pillai, who gives her the perfect Dosa recipe for Chutnify helped. If you've got hungry and in the mood for authentic, original Indian food, then watch the current episode here and make sure to reserve a table afterwards.
One more thing: When the Dosas came, we were so busy taking photos that we overheard the hint "Eat with your hands". On our next India vacation aka dinner atChutnify but we know better and ignore the cutlery.
Chutnify Prenzlauer Berg | Sredzkistraße 43, 10435 Berlin | Monday - Sunday: 12pm - 11pm | More info
This contribution is paid by Coca-Cola.